Whilst the Hotel celebrates the great shipping lines that served Southern Africa until the 1970's, therein the similarity ends. But the discoveries continue as our Lodge has been designed as an "Eco-Lodge". Our contribution to counter global warming and reduce our carbon footprint is a testament to preserve our heritage for tomorrow, to preserve the environment. We have implemented the following innovative approaches: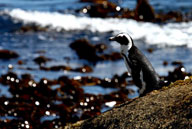 Up to 25% of our electrical demand is supplied from solar photovoltaic (PV) panels. Incorporated with a state-of-the-art inverter system, it provides the lodge with backup power even in the event of power outages, with battery storage back-up for up to 8 hours.
Heating of the lodge's hot water requirements done by evacuated tube collectors, removing the need for electrical water heating and decreasing the overall electrical consumption by a further 20% on electrical loads.
Advanced LED and energy efficient lighting throughout the lodge reduces the energy demand for lighting by over 90% when compared to traditional lighting.
Cooling fan units save more energy in an hour, than what is required to light up the entire lodge for a whole night. Air conditioning is still provided.
State-of-the art insulation and building materials greatly reduces the energy loss through insulated cavity walls and roofs, ensuring a comfortable stay for all guests without wasting valuable energy resources.
Rain water collection and storage to reduce water consumption required for irrigation and general wash down purposes, is stored in a seller with holding tanks of 50,000 litres.
Correct planting of indigenous "fynbos" to continue with the preservation of natural flora found in the Table Mountain Nature Reserve plus adding tracts of spekboom, a South African natural succulent reported to be an amazing carbon soaking plant, as well as a source of non-fossilised biofuel is planted as an example of revitalising greenery at the perimeter of an urban area.
Use of only bio-degradable cleaning products for guest amenities.